Incense Connection, the interactive Chinese calendar that captured the importance of rituals and traditions.
Incense Connection is printing by using Risograph printing process that gives the unique aesthetic to the colour and texture, and could mimicking the characteristics of printing press. As well as Risograph is suitable for printing in large quantity.
---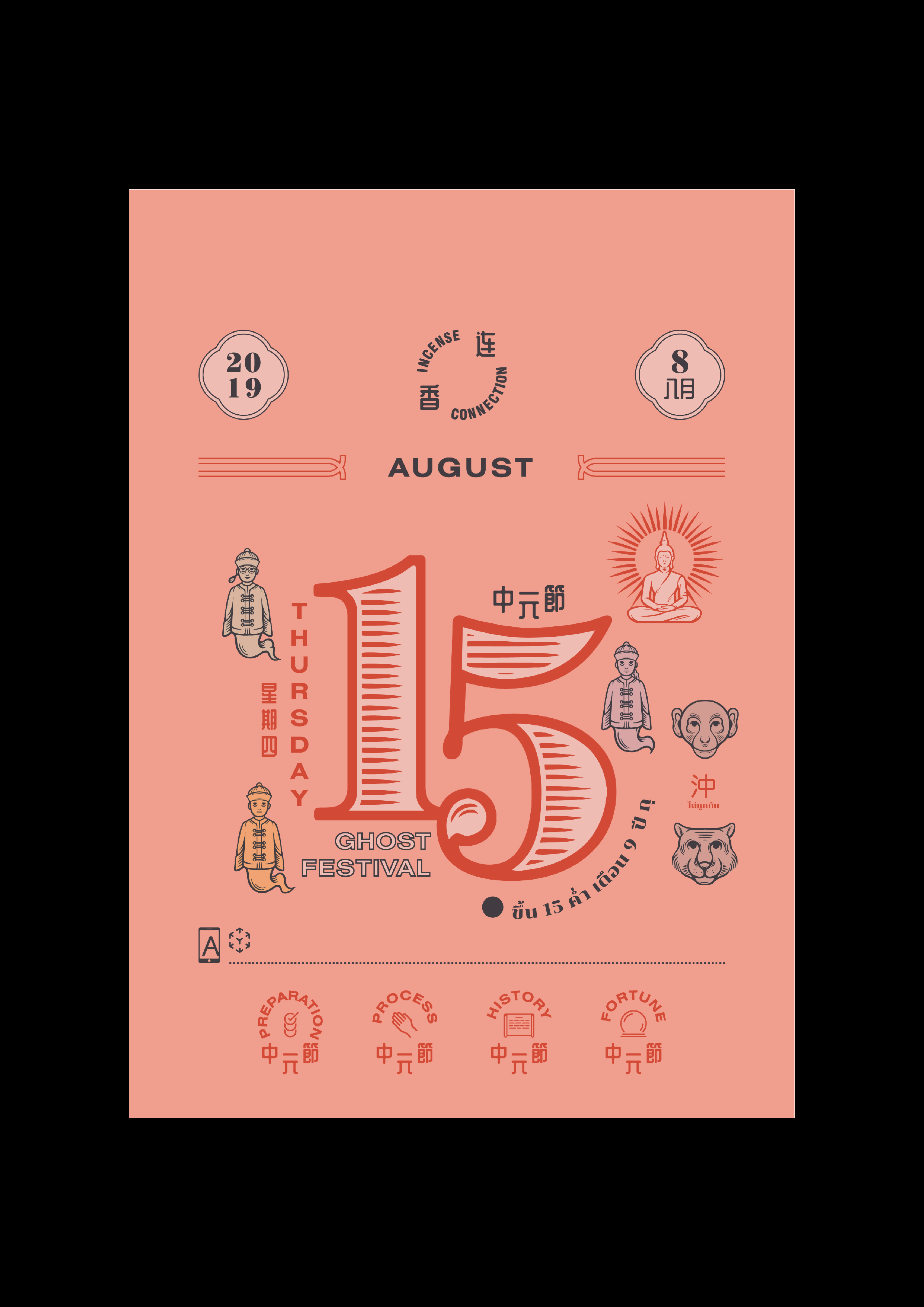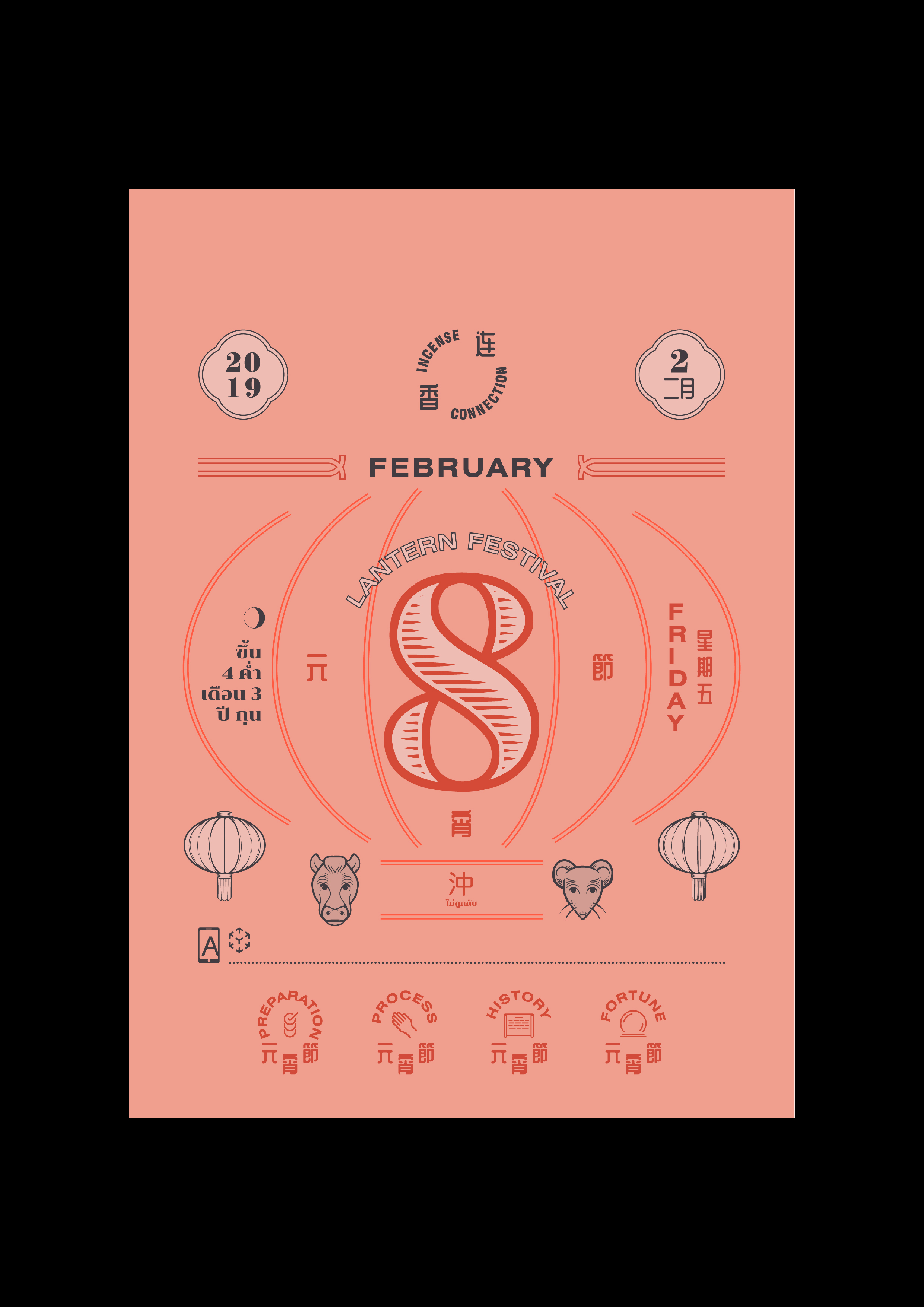 The final design of Thesis project: Incense Connection. Including the normal days and Chinese Rituals days that can be scan with
Artivive
application to activate the AR.